Killarney Lodge
Establishment and lodging at Ontario 60, Algonquin Park, ON P1H 2G9, Canada. Here you will find detailed information about Killarney Lodge: address, phone, fax, opening hours, customer reviews, photos, directions and more.
Rating
5 /5
Based on 1 reviews
Photos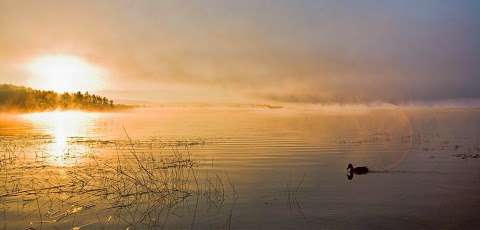 Reviews of Killarney Lodge
Becky Ford Added 2017-07-27

★ ★ ★ ★ ★

Killarney Lodge was my favorite place to stay during our recent trip to Ireland in May 2017. Antique furnishings and a warm fireplace greet you at the door the minute you arrive! The lodge has so much charm and character I would definitely stay here as often as possible! The owners and staff deserve 6 stars for superior service! The rooms are tastefully decorated and the bathrooms are 5 star hotel quality. I would recommend to everyone traveling through Killarney to stay in this lodge. You will definitely be impressed with this charming place and it's location.
It's like having your own Downton Abbey !
Share this page
Additional actions
Today's weather in Algonquin Park
01:00
1 ℃ 981 hPa 92 % 4 m/s 04:00
1 ℃ 981 hPa 89 % 4 m/s 07:00
2 ℃ 980 hPa 91 % 4 m/s 10:00
2 ℃ 980 hPa 100 % 3 m/s 13:00
3 ℃ 978 hPa 100 % 3 m/s 16:00
2 ℃ 978 hPa 98 % 3 m/s 19:00
2 ℃ 978 hPa 98 % 3 m/s 22:00
0 ℃ 978 hPa 99 % 4 m/s